#Vegan is trending all around the world as more people switch to an animal-product free lifestyle. Check out our top 10 vegan themed documentaries that may inspire you to make a change.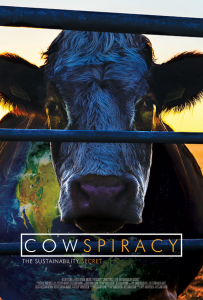 Cowspiracy: The Sustainability Secret (2014)
One of the most widely acclaimed vegan environmental documentaries of recent years examin
es the question of why climate destroyer number one – livestock breeding and agriculture in general – is practically non-existent in public consciousness as such. It is generally known that cows produce gases, that cows have to be fed cereals, that their cultivation has to be viewed critically from an ecological point of view and that they are not exactly conducive to world hunger, this is known and largely unconsidered. This exciting feature-length documentary reports on the extent to which the global hunger for meat and animal products is impacting our planet. The film can also be watched directly on Films for Earth as Video on Demand.
---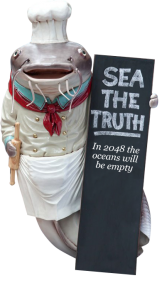 Sea the Truth (2014)
If we continue to fish as we do today, the world's oceans will be fished empty by 2048, so say the to experts. On a quest for information on the current state of the oceans, two young marine biologists Marianne van Mierlo and Barbara van Genne travel around the world, investigating topics such as industrial fishing, sustainability labels for fish, etc. Leading scientists believe that even fish caught in a sustainable manner are too numerous and that we should do without fish on our plates in general. "Sea The Truth" is the second film by the Nicolaas G. Piersen Foundation, which caused a sensation in 2007 with the movie" Meat The Truth ". The film can be streamed for free on Films for the Earth.
---
Live and Let Live (2013)
This beautiful documentary by Marc Pierschel brings together various advocates of the vegan lifestyle and explores topics such as health, environment and ethics. This film tellsthe stories of six different people and how they came to eat vegan. A former butcher becomes a vegan chef, a former industrialdairy farmer opens a bovine retirement home and an Olympic cyclist discovers that eating a plant-based diet can actually enhance his performance. This film avoids using shocking footage but instead focusses on the positive impacts a vegan diet can bring to people.
Watch Live and Let Live on Demand
---
Speciesism (2013)
Are the picturesque farms depicted in dairy or meat advertising representative of where our milk or beef comes from? The industry would like us to believe it is, however reports which reveal the true nature of modern livestock farming are increasingly coming to light. Filmmaker Mark Devries sets out on a mission to film the remote and well-hidden animal factories of America and takes his viewers along on his adventurous journey – at times flying over these facilities in a small plane, at others confronting the operators face-to-face. So-called Speciesism is the moral discrimination of individuals on the basis of their species. The theory was first coined in the 1970's and has recently been gaining traction.Who gave us the right to treat animals they way that we do? Speciesism is a startling film that forces you to think.
Find out more about Speciesism
---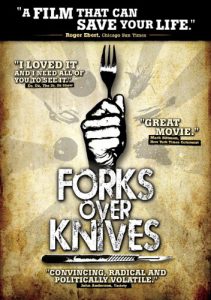 Forks over Knives (2011)
What does a healthy diet look like? Lee Fulkerson's film proposes a wholesome, plant-based diet and describes how our Western diet full of animal protein, fats, sugar and heavily processed foods leads to the typical diseases of civilization of our time. Interviews with renowned scientists and patients describe their health success stories through the conversion to a vegan diet. The director also demonstrates how his own change of dietary habits dramatically improved his cholesterol and inflammation issues in only 12 weeks.
Watch the trailer for Forks Over Knives
---
Vegucated (2011)
Three meat and cheese lovers from New York are embarking on an experiment to live vegan for six weeks. The protagonists soon realize that there is much more to a vegan lifestyle than they initially thought possible. They discover the hidden sides of livestock farming and soon risk everything to uncover the intrigues of industrial agriculture, which they themselves supported unhesitatingly until recently. Vegucated documents in an entertaining way the development of three different characters, how they deal with the challenges of the new lifestyle and find their own way to create a better world. The film can be streamed for free on Films for the Earth.
---
Fat, Sick and Nearly Dead (2010)
Joe Cross is fifty kilos overweight and drug-dependent due to his autoimmune disease. The Australian decides to travel for 60 days through the United States and cosuming nothing but fruit and vegetable juices. On his journey, he talks to many people about nutrition and health and meets Phil Staples, a heavily obese boy who suffers from the same infliction as Joe, at a motorway service station. Inspired by Joe's change and his discovery of"being just one cheeseburger away from the heart attack", Phil also begins with a radical juice cleanse. The film accompanies the two protagonists on their way back to a healthy life and shows what is possible with a simple change of diet.
---
Simply Raw (2009)
Six Americans battling diabetes are trying to cure their disease through a radical change of diet. For 30 days they decide to eat exclusively vegan, organic and raw vegetables. The film accompanies these six different characters on their difficult journey, which does not allow for meat, dairy, sugar, alcohol, caffeine, fast food or cooked food. Diabetes has been on the rise on an epidemic scale worldwide for some time now and is still considered incurable in conventional medicine. This documentary brings hope to those affected and once again underlines theimportance of a healthy diet.
---
Meat the Truth (2007)
Marianne Thieme, a leading figure in the Dutch "Party for the Animals", presents the most compelling facts and figures on climate change and livestock breeding in an entertaining and stimulating presentation. Her statements are supplemented by interviews with leading experts in these fields. Thematically, the film resembles the newer "Cowspiracy" to a great extent, but its unique fashion, which feels more of a TED talk than a documentary in the classical sense, makes it worth seeing. This film can be watched for free on Films for the Earth.
Watch Meat the Truth on our website now
---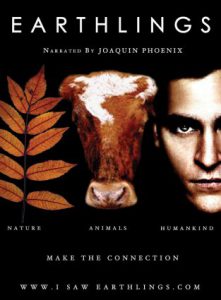 Earthlings (2005)
When looking for films on the subject of veganism, this archetypal film will undoubtedly come up. Earthlings is dedicated to our dealings with animals in all areas – as pets, farm animals for meat, milk, eggs, leather and fur production, or also animals that we keep for our entertainment in zoos and circus. Terrifying images are accompanied by the commentary of Jaoquin Phoenix and the music of Moby and show us in an explicit way what many people suspect, but even more people don't want to know: What we do to the roommates of our planet Earth is anything but humane and if we want to see ourselves as the crown of creation, we have to rethink our actions. The film is a 90-minute torture video and nothing for delicately strung minds, but it shows – in a frightening way – important topics and has certainly already persuaded many people worldwide to do without animal products altogether.
Of course there are more… and we are adding films constantly: Discover all vegan films here.